Hard Drive Data Recovery
Advanced hard drive data recovery and hard drive diagnostic services are offered by "PC Mechanic" at an affordable price in Santa Barbara CA. We can recover data from traditional spinning drives, SSD drives, USB flash drives, phones, etc. Computer data recovery is typically done in 24 hours or less. We can recover data from logical or mechanical failed drives. Data recovery typically includes but not limited to pictures, desktop files, documents, videos, music or other important files such as Quickbooks and more. We have more than two decades of experience in data recovery such as accidentally deleted files, clicking drives, corrupted OS,  bad sectors, water damage, non-booting hard drive or failing drives at a fraction of the cost of other companies. We are also expert at transferring data from an old computer to new PC at an affordable price. Santa Barbara PC Mechanic computer services are available in Santa Barbara, Goleta, Carpinteria,  Montecito, and Hope Ranch and adjacent cites. Our office is located conveniently at 309 East Micheltorena St. Santa Barbara, CA 93101 by the beautiful Alice Keck Park. (by appointment only)
Data Transfer
One of our most used services is transferring data from an old computer to a new PC. We use a cost-effective method to complete this task. If you need a new computer or need to transfer your data just give us a call.
Logical Hard Disk Failure
A hard disk drive is the most important part of your computer. It stores all your photos, documents, music, and videos! All hard drive will fail at some point. We have more than a two decade of experience in recovering data from logical failure, and our professional service is much faster and more affordable. We can recover data as a result of an accidental format, water damage, physical failure, bad sectors, and non-booting hard drives.
Hard Drive Physical Failure
After initial evaluation, If your hard drive requires PCB board replacement,  read and write head or motor replacement, PC Mechanic may refer you to our partner  Gillware Data Recovery service for the most advanced data recovery services and clean room operation.
Here is a quote from Gillware:
"Gillware know data loss can be a very difficult experience. That's why we want to make it as easy as possible for you to get your important files back: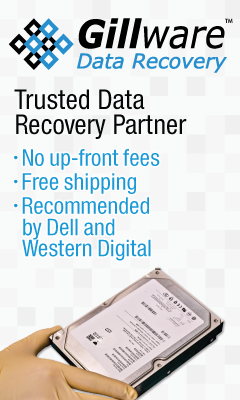 No data, no charge" policy – view a list of recoverable files before paying
Free evaluation and inbound shipping
We are SOC 2 Type II security audited
World class team of computer scientists, mechanical and electrical engineers
With industry-leading success rates, prices 40-50% lower than our competition and cutting-edge engineering techniques, you can see why we're trusted data recovery partners for companies like Western Digital and Dell."